It is always so much fun to see different trends emerge during the Parade of Homes each year! This year was no different. Here is a round up of some of my favorite trends I saw during our tour:
1. Green is Trending
We are seeing many more earthy tones in paint colors and textiles appear in new builds, with shades of green being at the forefront! After Sherwin William's naming Evergreen Fog as their official Color of the Year last year, we are seeing this It color incorporated in virtually every space in the home. This includes kitchens, offices, accent walls, fireplaces, bathrooms, etc.!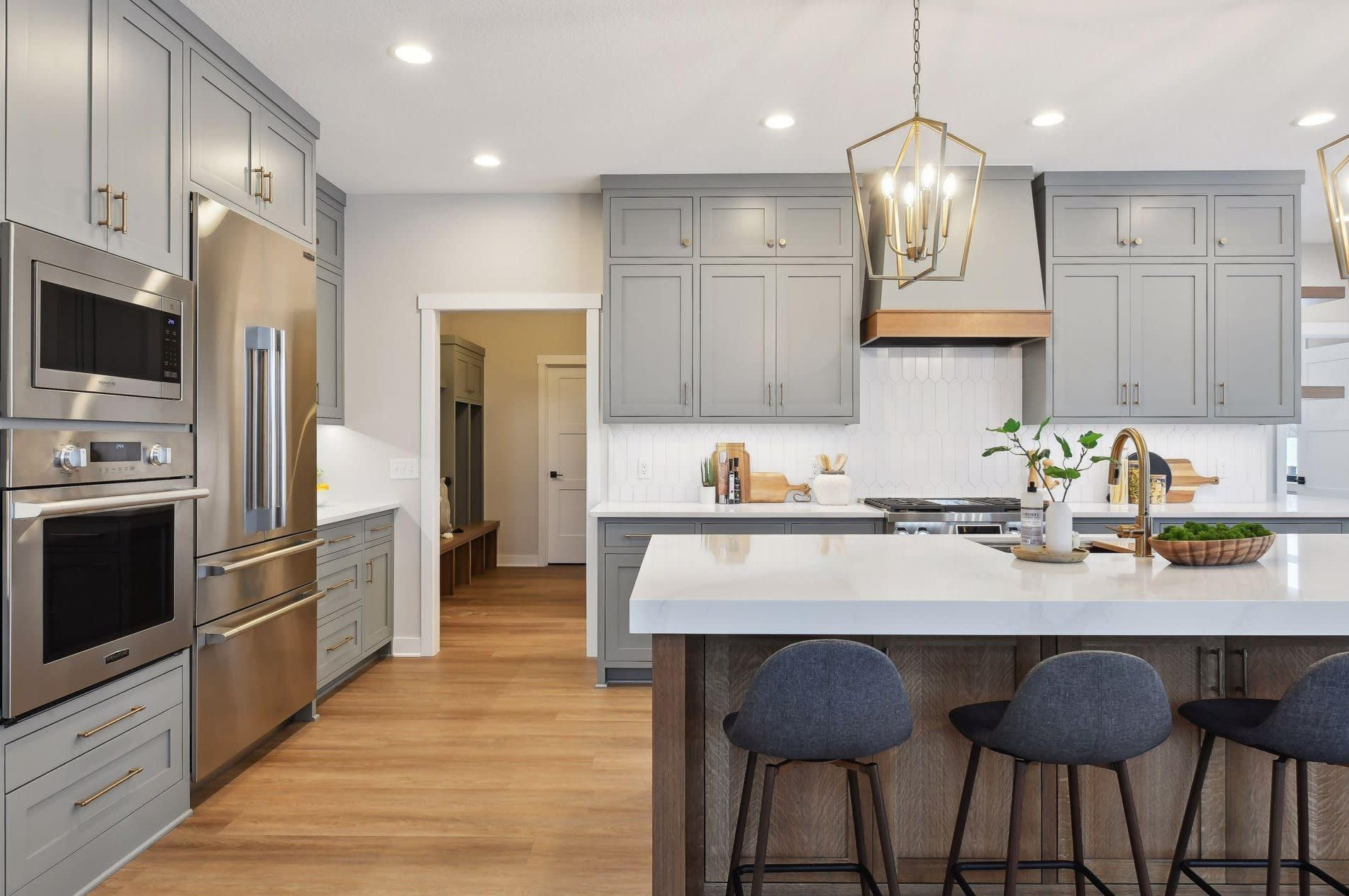 Parade Entry #63 | Southwind Builders, Inc.
2. Warm Wood Tones
While we are still seeing plenty of white kitchens, we are seeing the overall feel of new construction homes warm up quite a bit. A favorite design choice in Parade kitchens this year has been white woodwork, with accents of dark colors and natural wood. The wood softens the contrasting colors on ceiling beams and woodwork trim!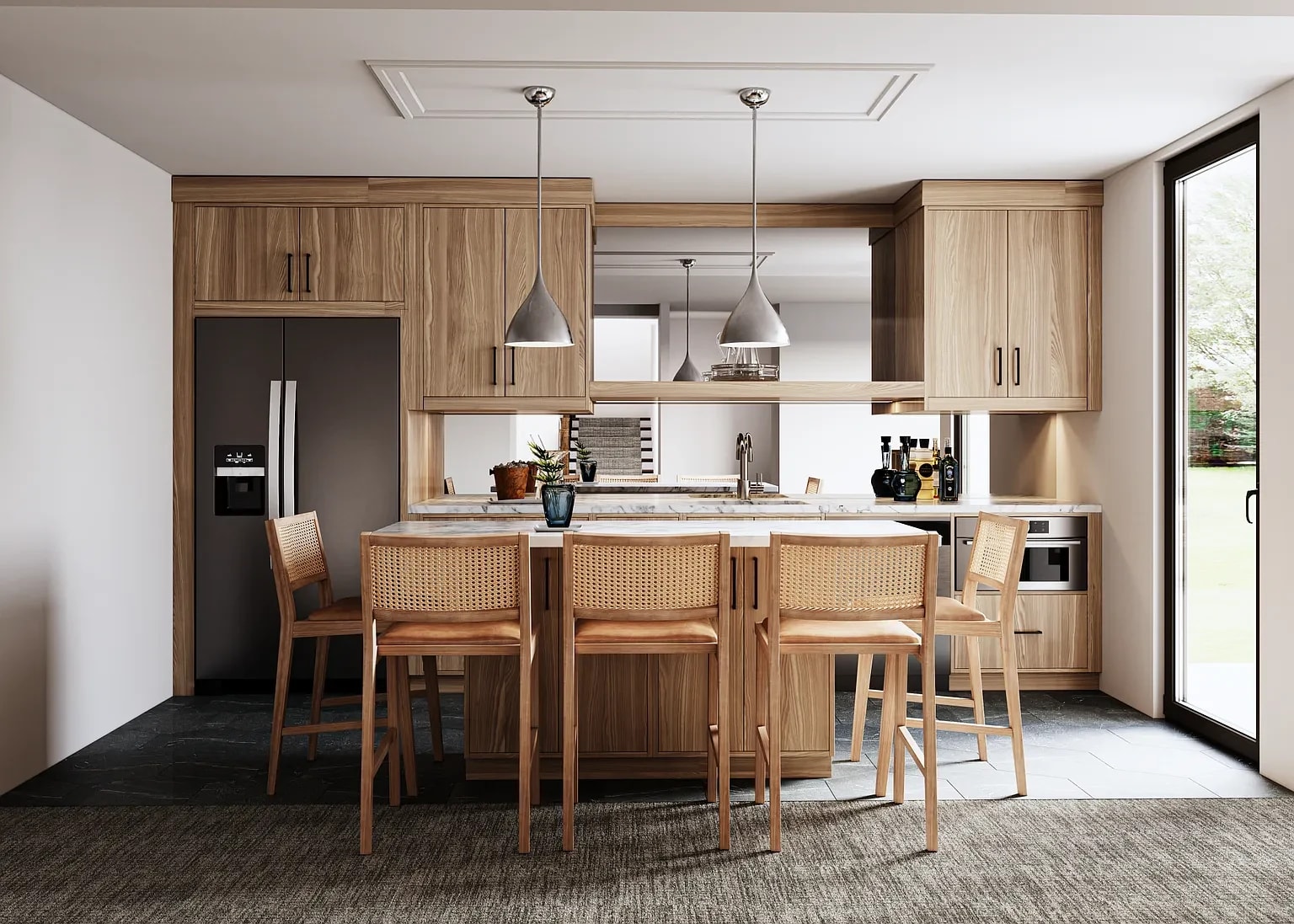 Parade Entry #66 | Swanson Homes
3. Wallpaper
It's safe to say that wallpaper is BACK! We are seeing wallpaper accents in small powder room spaces as well as larger, more bold choices covering an entire bedroom wall. Minimalism and all-gray-everything are becoming a thing of the past and bolder colors and bigger patterns are taking hold. It's no surprise that with this change, wallpaper is having a major moment!
Parade Entry #65 | Hanson Builders
4. Paneling Accent
Wall paneling ideas have come a long way and are no longer reserved for historic homes! Today, many of the best decorative moldings are often more budget-friendly, sustainable, and even easy to DIY if you choose to go that route! Whether you want to go classic or contemporary with shiplap or wainscoting looks, there's no better way to add more design interest to a room than with paneling.
Parade Entry #80 | Creative Homes, Inc.
Have you been out to tour any Parade of Homes models this year? I would highly recommend it! Click here to plan your parade route before April 2nd: https://www.paradeofhomes.org/tour-planner/
Happy touring!
Dena Frank | Realtor®, Agent Success Coach
(952) 446-6639 | [email protected]